School of Impatiences
06.29 → 07.03 2023 – Dieppe
L'École des Impatiences is a festival that gives pride of place to debates on ideas, contemporary thought, the visual arts and literature, based on our ecological, social and artistic impatiences. Screenings, concerts, performances, readings, workshops, plant walks, debates and conferences. Using innovative meeting formats, the aim is to unite a broad public as much as to collectively elaborate the world to come, accompanied by the thinking of artists, intellectuals and writers. A "school without walls", free and open to all, based in Dieppe, Normandy. L'Ecole des Impatiences is the evolution of the Diep~haven festival.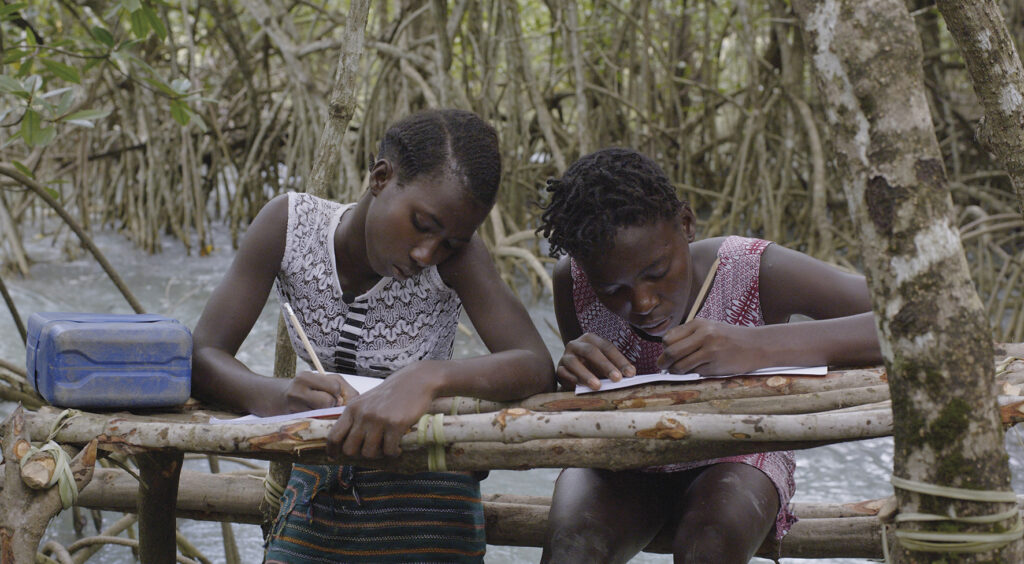 With the presence of artists, philosophers, musicians, architects and authors,
Simona Dvorák & Tadeo Kohan, curators and art historians / Elio Della Noce, filmmaker and poet / Jean-Marie Durand, art, ideas and media journalist / Paul Guillibert, philosopher / Stéphanie Garzanti, author / Clémence Hollemaert, permaculture farmer-herbalist / Rose Mahé Cabel, artist, non-binary performer / Patrice Maniglier, philosopher / Mohamed Amer Meziane, philosophe / Alexandre Monnin, philosopher / Corinne Morel Darleux, author, ecosocialist essayist / Fatima Ouassak, politician and environmental activist / Catherine Radosa, artist / Collectif Rotule, sound artists / Paula Valero Comin, artist / Xavier Wrona, architect.
And films by
Erik Bullot / Filipa Cesar & Sónia Vaz Borges / Jean-Michel Carré / Karel Doing / Arthur Gosset / Colectivo Los Ingrávidos / Luiz Roque

This edition is supported by DRAC Normandie, Région Normandie, Département de la Seine Maritime, Ville de Dieppe, Fondation Jan Michalski, Château Musée de Dieppe, D.S.N. – Dieppe Scène Nationale.