David LaChapelle / Public Enemy
Friday May 29, 2009 – 20:30
Maison Pop' de Montreuil
FREE ENTRY
En contrepoint à l'exposition rétrospective David Lachapelle qui s'achève le 31 Mai 2009 à la Monnaie de Paris, cette séance propose de revoir son film culte « Rize », précédé de la bombe visuelle « Know Your Enemy » de Art Jones, esquissant une histoire positive et rebelle, de l'alliance rageuse et créatrice du documentaire d'artiste avec la contre-culture africaine-américaine.
Rize
de David Lachapelle (2005, 1h24)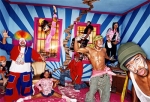 Rize is an extraordinary film of dance, signed David LaChapelle, celebrates photographer, around the krump, a dance frantic and virtuoso, resulting from the Afro-américaine community of South Central in Los Angeles, and emerged in answer to the consecutive racial riots with the business Rodney King. Revealing an attractive process of sublimation of the social and racial alienation of the young people of the black ghettos, which have for only weapon only their risen bodies, LaChapelle delivers with Rize its masterpiece, offering the single chance to us to attend the constitution of this artistic and political counter-culture. The artist magnifie with humour and pleasure, and of its inimitable key, their amazing dance, while being made sensitive documentarist, telling the tribulations of Clowns and Krumpers, wh
ich clash at the time of battle zones, revealing the krump, beyond vibratile choreography, of an amazing vitality, with the limit of the hallucination, like a formidable human comedy.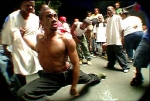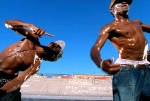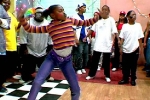 Preceded by
Know your Enemy
by Art Jones (1991, 26 min)
France Premiere

Between rough poetry, sophisticated clip, cinematographic test and video art, the artists of the black diaspora in the United States, put in scene in the Eighties a new culture of the image, born from an explosive alliance with urban musical subcultures. With the visual bomb that is Know your Enemy, Art Jones mixes as a magician the popular culture, the History, the diversion of images, the farmhouses mediae to tell the epopee of the mythical group of rap protestor Public enemy and the fights of the black movements in the United States since the Sixties. With the image of the sound of Public Enemy, it video is made consumed art of the sampling and furious recycling, marking the resistance of the artists blacks against the racism of the american company. Art Jones received Music Week' S Creative and Design Award in 2002 and 2003 and collaborated with many groups and artists like Coldplay, REM, Franz Ferdinand, Jane' S Addiction, MUSE, Offspring, Kylie and The Raconteurs, inter alia.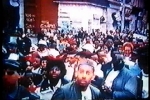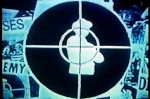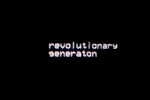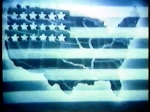 Curators and texts : Kantuta Quirós & Aliocha Imhoff / le peuple qui manque