David LaChapelle / Public Enemy
Friday, May 29, 2009 – 8:30pm
Maison Pop' de Montreuil
Free admission
As a counterpoint to David Lachapelle's retrospective exhibition, which closes at La Monnaie de Paris on May 31, 2009, this screening revisits his cult film "Rize", preceded by Art Jones' visual bomb "Know Your Enemy", sketching a positive, rebellious story of the raging, creative alliance between artist's documentary and African-American counterculture.
Rize
by David Lachapelle (2005, 1h24)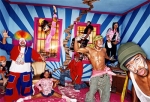 Rize is a prodigious dance film by renowned photographer David LaChapelle, based on krump, a frenetic, virtuoso dance that originated in the Afro-American community of South Central, Los Angeles, and emerged in response to the race riots following the Rodney King affair. Unveiling a fascinating process of sublimation of the social and racial alienation of black ghetto youth, whose only weapon is their insurgent bodies, LaChapelle delivers his masterpiece in Rize, giving us a unique opportunity to witness the constitution of this artistic and political counterculture. The artist magnifies their astounding dance with humor and voluptuousness, and with his inimitable touch, while at the same time becoming a sensitive documentarist, narrating the tribulations of Clowns and Krumpers, who confront each other in battle zones, revealing krump, beyond its vibrant choreography, of unheard-of vitality, bordering on hallucination, as a formidable human comedy.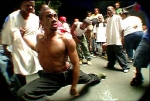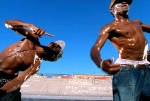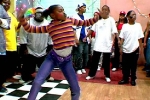 Preceded by
Know your Enemy
by Art Jones (1991, 26 min)
Unseen in France
In the 80's, artists from the black diaspora in the United States were staging a new image culture, born of an explosive alliance with urban musical subcultures, between raw poetry, sophisticated video clips, cinematographic essays and video art. With the visual bomb that is Know your Enemy, Art Jones magically blends popular culture, history, the misappropriation of images and the mass media to narrate the epic story of the mythical protest rap group Public enemy and the struggles of the black movements in the United States since the 60s. Like the sound of Public Enemy, the video is a consummate art of sampling and furious recycling, marking the resistance of black artists against the racism of American society. Art Jones received Music Week's Creative and Design Award in 2002 and 2003, and has collaborated with numerous groups and artists including Coldplay, REM, Franz Ferdinand, Jane's Addiction, Muse, Offspring, Kylie and The Raconteurs, among others.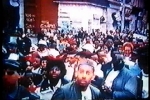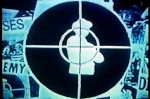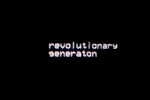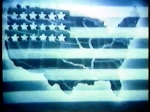 Curating & texts : Kantuta Quirós & Aliocha Imhoff / le peuple qui manque