Berlin Underground 80
Friday April 3, 2009 – 20h30
Maison Pop', Montreuil
FREE ENTRY
Attention : This is an automatic translation !
At the end of the Seventies and beginning of 80's, experimental scenario writers west-Berliners resulting from the movement Alle Super Der Macht 8 (Super 8 Power!) invent a punk cinema in super 8, attacking itself in turn with American capitalism and Communism, with in backdrop the ridiculous partition of Germany of the time by the Berlin Wall.
This movement ignored in France thus gives birth to an imagery single, virtuoso and oneiric. A style; an attitude where is explored, in the middle of Berlin underground, poetic of the city, sometimes feverish, melancholic person or poisonous. Resulting from the Berliner avant-gardes and the culture of the clubs and the night, this cinema sumptuous and blazing Marie youth revolted with post-punk strident, the synthetic music and an air jazz, calling upon the experimental techniques (scraping, painting on film, assembly very rate/rhythm) which they transcend with vitality and freedom of creation. Of this bringing together between scenario writers, artists and musicians Berliner, is born alchemy very particular, favourable with all experiments visual, precursory of clip and seizing of manner acute energies of counter-culture, which makes these years, which are not however any more those of the revolutions moving, of the rebellious years.
The Wall
by Gordon Matta-Clark (1976-2007, 15 min)
"This newly assembled work is a rare document of a 1976 Matta-Clark performance in Berlin. The piece begins with the following statement: "In 1976, as part of the Akademie der Kunst and Berliner Festwochen exhibition 'Soho in Berlin,' Gordon Matta-Clark went to Germany with the intention of blowing up a section of the Berlin Wall. Dissuaded by friends from such a suicidal action, the result was the following performance." The film records Matta-Clark as he stencils 'Made in America' on the Wall, affixes commercial advertisements over graffiti, and has a run-in with the police. A remarkable record of a little-known Matta-Clark performance, this work is also a historical time capsule of a political and physical landscape that no longer exists."
BERLIN SUPER 80
A selection resulting from the DVD, Berlin Super 80, panorama of the scene of avant-garde of Berlin of the end of the year 70 and 80, published by Monitorpop and distributed in France by Lowave.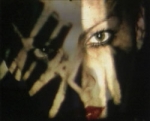 « Between the end of the 1970s and the fall of the Berlin Wall in November 1989, a vast number of films were produced in and about West Berlin, dealing with the ambivalent realities of the enclosed city. Highly subsidized by the Federal Republic of Germany as a "shop window of the Free West", West Berlin had become an island, an inverted fortress for all those who saught to experience themselves without economical pressures, and to express themselves by all means. It wasn't about devoting oneself to the World Revolution anymore, but to implement alternative life styles and ways of housing, giving rise to social resistance, strident underground cultures and sexual border-crossing. Pessimism and apocalyptic moods, not least driven by the enhanced arms race and nuclear threats of the period, mixed with extravagance, punk and queerness. » Florian Wüst, curator of the exhibition SCREAMING CITY: WEST BERLIN 1980s
Yana Yo – Sax (1983, 6′)
Markgraf & Wolkenstein – Craex Apart (1983, 5′)
Brand & Maschmann – And then ? (1981, 3′)
Christoph Doering – 3302- Taxi Film (1979, 14′)
Maye & Rendschmid – Without love there is no death (1980, 5′)
Walter Gramming – Hammer und Sichel (1978, 5′)
Hormel/Bühler– Money (Malaria Clip) (1982, 4′)
Notorische Reflexe – Fragment Video (1983, 12′)
Ika Schier – Wedding Night (1982, 4′)

Texts and curating : Aliocha Imhoff & Kantuta Quiros