Berlin Underground 80
Friday, April 3, 2009 – 8:30pm
Maison Pop' de Montreuil
Free admission
In the late 70s and early 80s, West Berlin experimental filmmakers from the Alle Macht der Super 8 (Super 8 power!) movement invented a punk cinema in Super 8, attacking American capitalism and communism in turn, against the backdrop of the Berlin Wall's ridiculous partition of Germany at the time.
This movement, little-known in France, gave birth to a unique, virtuoso and dreamlike imagery. It's a style; an attitude that explores the poetics of the city in the heart of underground Berlin, whether feverish, melancholy or poisonous. Stemming from the Berlin avant-garde and the culture of clubs and nightlife, this sumptuous, flamboyant cinema blends rebellious youth with strident post-punk, synthetic music and airy jazz, using experimental techniques (scratching, painting on film, fast-paced editing) that they transcend with vitality and creative freedom. This meeting of Berlin filmmakers, artists and musicians gave rise to a very special alchemy, conducive to all kinds of visual experimentation, a precursor of the video clip and a sharp grasp of the energies of the counter-culture, which made these years – no longer those of revolutions in progress – rebellious.
The Wall
by Gordon Matta-Clark (1976-2007, 15 min)
"The wall" is a montage of a rare 1976 document of a performance in Berlin by Gordon Matta-Clark, the celebrated Franco-American artist known for his in situ interventions and cuttings, a series of works in abandoned buildings in which he cut out and removed pieces of floors, ceilings and walls. An "anarchitect", his work has a critical dimension, influenced by situationism. Dissuaded by his friends from blowing up part of the Berlin Wall, the avowed aim of his trip to Berlin, Gordon Matta-Clark graffitied on the Wall "Made in America" and pasted advertising posters over the graffiti.
BERLIN SUPER 80
A selection from the DVD Berlin Super 80, a panorama of Berlin's avant-garde scene in the late 70s and 80s, published by Monitorpop and distributed in France by Lowave.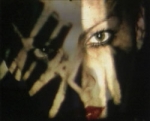 "Between the end of the 1970s and the fall of the Berlin Wall in November 1989, numerous films were produced in West Berlin, dealing in original ways with life in this encapsulated city. Remaining for the Federal Republic of Germany a showcase for liberalism, West Berlin became an island for all those who wanted to experiment for themselves without economic pressure, and who wished to express themselves by any means necessary. The subject was no longer the world in revolution, but the establishment of new alternative lifestyles: between squatter movements and a sense of an impossible future; a mixture of strangeness, punk thinking and drugs." Florian Wüst, Une ville gueule: Berlin-Ouest années 80
Yana Yo – Sax (1983, 6′)
Markgraf & Wolkenstein – Craex Apart (1983, 5′)
Brand & Maschmann – And then ? (1981, 3′)
Christoph Doering – 3302- Taxi Film (1979, 14′)
Maye & Rendschmid – Without love there is no death (1980, 5′)
Walter Gramming – Hammer und Sichel (1978, 5′)
Hormel/Bühler– Money (Malaria Clip) (1982, 4′)
Notorische Reflexe – Fragment Video (1983, 12′)
Ika Schier – Wedding Night (1982, 4′)

Curating & texts : Aliocha Imhoff & Kantuta Quiros