Vincent Dieutre / Patric Chiha
Wednesday, May 14, 2008 at 8 p.m.
at Le Méliès cinema
Screening with Patric Chiha and Vincent Dieutre.
in partnership with Cinémas 93
Bologna Centrale by Vincent Dieutre (2004, 62′)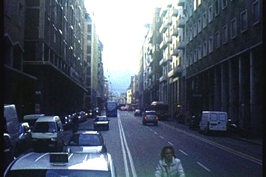 Vincent Dieutre is one of the most important filmmakers of our time, having forged his own cinematic style using autobiographical material and a powerful relationship between sound and image. He is a diarist of a noisy, sensitive life linked to homosexuality, drugs, anonymous encounters and otherness in love, a stylized, romantic life.
The director of several feature-length films, including Rome désolée (1996), Leçons de ténèbres (2000), Bonne Nouvelle (2001), Mon Voyage d'Hiver (2002), Fragments sur la Grâce (2006) and Despues de la revolucion (2007), he is also an active member of the Pointligneplan collective, which has been working for several years to defend a "third cinema", between cinema and contemporary art, far removed from the commercial injunctions of formats and genres. At the peak of his literary and melancholy cinema, Vincent Dieutre's "Bologna centrale" explores the traces of Italy's "lead years", after the neo-fascist attack on Bologna's railway station in the '80s, interweaving political history with his romanticized autobiography, lost loves, sexual encounters, diary of feelings and the rough urban poetry of the Italian city.
"A new page in author Vincent Dieutre's diary, torn from Italy, collective disillusionment and the passage of time. Bologna Centrale is also a love story that ended badly. A tribute to all those fellow travelers whose revolt ended in abject disappearance, and to the first of them, Sandro, who was also the man, inconsolably cherished, of the first kiss, of the awakening of a sensuality and a taste for subversion that the system ended up digesting."
"Thus "Bologna Centrale (the film)" emerged from the workshop of secrecy to become a manifesto of a cinema free of any niche, any constraint; a third film torn from intermittence, from official auteurism; but also an unstable chapter in my life of cinema torn from Berlusconian blindness, from my perforated memory, from the amnesiac violence of the Empire." Vincent Dieutre
And on a proposal by Vincent Dieutre
Où se trouve le chef de la prison ? by Patric Chiha (2007, 18')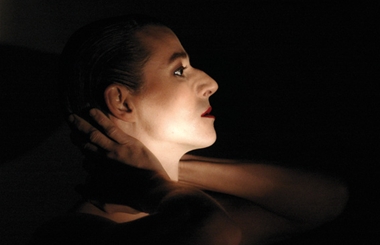 "Through the questionnaire of a schizophrenic, Aimable Jayet, the question of the difference between the feminine and the masculine is raised. This questioning is experienced both as a confinement and as a line of flight, just like the frontality of a film that, in the end, goes off on a diagonal – the diagonal of the madman who lifts the concrete from its surface". (François Bonenfant, Cinémathèque Française). Raphaël Bouvet, impressive presence and plastic fluidity in his monologue in Où se trouve le chef de la prison, a short film by Patric Chiha, based on a questionnaire drawn up in 1949 by a patient at the Saint-Alban psychiatric hospital (Dominique Widemann, L'humanité).
This film was supported by the Aide au film court, a scheme run by the Conseil général de la Seine-Saint-Denis to promote the creation, production and distribution of short films.
Texts and curating: AI& KQ