« Pirate sexualities »
Kathy Acker / David Wojnarowicz

Wednesday, April 16, 2008 at 8 p.m.
at Le Méliès cinema

With Marion Scemama, François Pain and Laurence Viallet (founder of the publishing house Désordres).
David Wojnarowicz and Kathy Acker have chiseled their art out of anger and desire "as imaginary weapons of resistance to the established powers". This session is dedicated to these two magnificent writers, performers and video artists, who evolved in New York's East Village in the 80s and 90s, a cosmopolitan district of the underground punk and art scene, where squatters, transvestites, prostitutes, junkies and broke artists rubbed shoulders.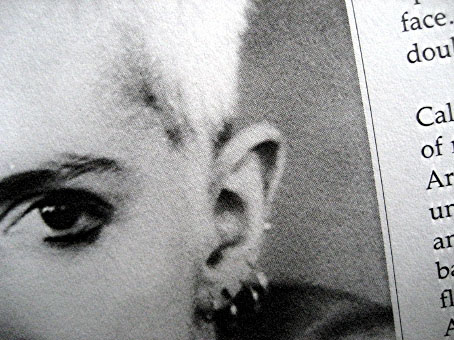 An eruptive artist of the counter-culture, Kathy Acker illuminated the New York scene of the 70s and 90s, with a schizophrenic use of language articulated with social critique, and a partly autofictional exploration of fragmented, androgynous identities, heralding contemporary queer feminisms.
"Kathy Acker (1947-1997) left behind some twenty-five years spent struggling with writing, as well as some fifteen underground novels evoking blood, sex and madness.
The granddaughter of the Beat Generation and grandmother of the riot girls, the sultry Kathy Acker was an atypical and decadent author who never ceased to shout out her freedom, eternally going against the tide. Acker was an artist at odds with everything. From classical literature, which she vehemently challenged; from the bourgeoisie, which she distrusted; from traditional feminism, which she scrupulously avoided; from macho men, whom she detested. Burroughs punk and nymphomaniac, but also the grandmother of the strongly lesbian-tinged post-feminist movement." Excerpts from "Kathy Acker, à cœur et à cris", Patrick Thévenin
Kathy Acker's only film production, The blue tape, co-directed with poet, artist and performer Alan Sondheim, is an "experimental diary" of their relationship, an unvarnished exploration of intimacy and the relationship between sexuality and power in a couple. (distribution: le peuple qui manque)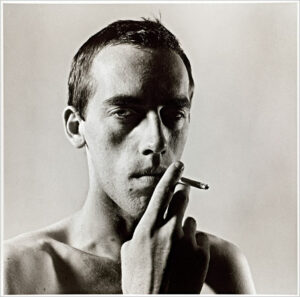 David Wojnarowicz's hallucinatory art depicts the underworld of the East Village, its furtive, anonymous sexual encounters, its political revolt against American society, its homophobia and ultra-conservatism in the face of the AIDS epidemic.
The Sex Series and others series, co-directed with filmmakers Marion Scemama and François Pain, is the result of their long friendship, and reveals Wojnarowicz's dreams and nightmares, his rage at the treatment meted out by the "American killing factory" to the marginalized and disenfranchised of the American dream.
The blue tape by Kathy Acker et Alan Sondheim (1974, 55')
Sex series and others by David Wojnarowicz, Marion Scemama et François Pain (1989-1998, 30′)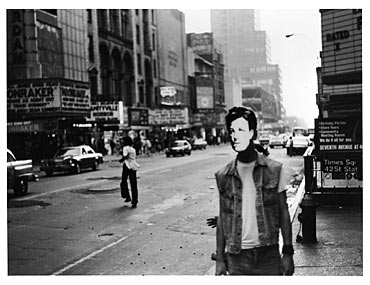 Texts and curating: Aliocha Imhoff & Kantuta Quirós