Feminist struggles
"When they took over the camera"
Wednesday, November 28, 2007, 8pm
at the cinema Méliès
Screening with Dominique Barbier, Josiane Joüet and Hélène Fleckinger (historian of feminist cinema in the 70s).
Quand les femmes ont pris la colère
by Soazig Chappedelaine
(in collaboration with René Vautier) (67', 1977)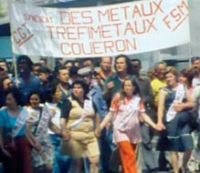 "Workers' struggles. 1975: Tréfimétaux factory in Couëron, a suburb of Nantes. A classic strike at first, in support of wage demands. The women "took the anger" by occupying the office of the manager who refused to see them. Complaint, trial for sequestration… The blockade by management, plus the tenacity of the employees, resulted in a year of exceptional and exemplary struggle, which mobilized solidarity throughout the Nantes – St Nazaire conurbation."
Recounting the women's courageous action in solidarity with the factory strikers and the emergence of a collective awareness, both feminist and working-class, Soazig Chappedelaine's film is also a sensitive echo chamber for the aspirations of the twelve women charged, evoking the motives of love in their confrontation with work and working-class life, and the quest for sexual emancipation in its relationship with the class struggle.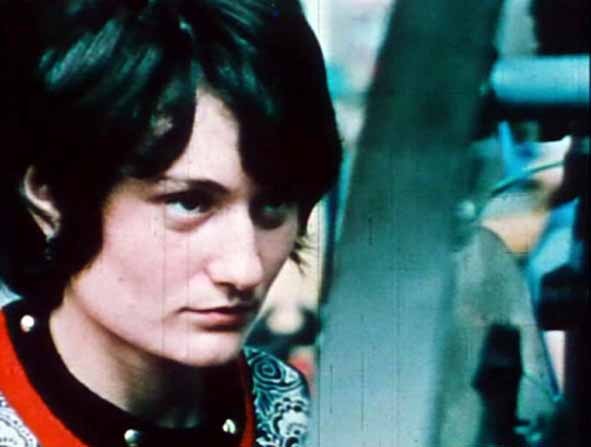 À notre santé
by Dominique Barbier, Josiane Joüet & Louise Vandelac
(30', 1977)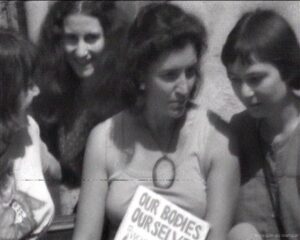 The central theme of the Rencontres internationales des Centres de santé pour femmes (International Meeting of Women's Health Centers), held in Rome in June 1977, was "Knowing one's body with other women to better inhabit and control it". The meeting brought together 300 women, including the Boston Collective, authors of the pioneering feminist manual "Our bodies, ourselves".
A notre santé traces the collective "self-health" practices that were a fundamental issue for the feminist movement. Adopting a critical attitude towards medical authority and its often sexist methodology, many struggles were organized around women's reappropriation of their own bodies and sexuality.
A notre santé follows in the footsteps of the militant films of the 70s, which made video the preferred medium for popularizing and accompanying struggles, a medium particularly well-suited to acting as both a counter-power to the male monopoly of the media and a flexible, familiar vehicle for a "quest for individual and collective identity", It has become "a political practice to share women's personal experience, shamefully relegated to the realm of private life and the individual case, in the context of the dominant ideology", thus constituting a real "autonomous audiovisual practice for women", as Hélène Fleckinger aptly reminds us in C'est avec la vidéo que nous nous raconterons, 2005.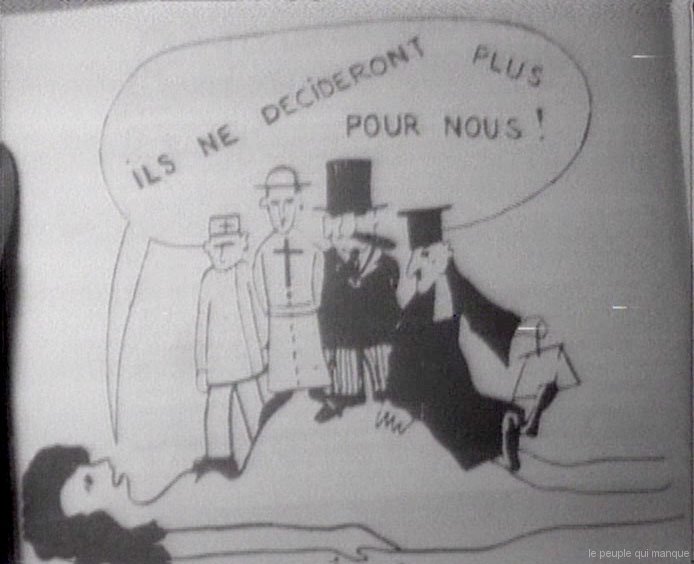 Textes et programmation : Kantuta Quirós & Aliocha Imhoff